If you've ever found the maps useful for your work or personal use, a small donation shows a lot of appreciation!
Donate with PayPal
Map of Slovenia
SI-EPS-02-0001
5,120
539

Mercator

603 KB

Vector
Standard
9 Aug 2013
Available in this bundle:
Map of Slovenia is a fully layered, editable vector map file. All maps come in AI, EPS, PDF, PNG and JPG file formats.
More Vector Maps of Slovenia
SI-EPS-02-6001
Slovenia - Flag
SI-EPS-01-0001
Slovenia - Single Color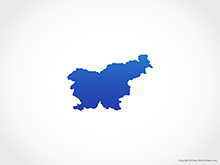 SI-EPS-02-4001
Slovenia - Blue
More Vector Maps of Europe